About Author
---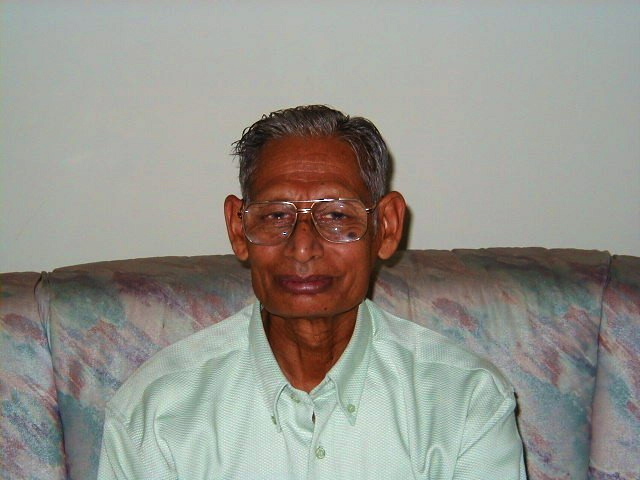 Shri Chanchalmal Lodha was born at Jodhpur on 29th September 1929.His father's name was Shri Mohanmal ji Lodha.
Rajasthan is a land of brave heroes and Karmyyogis. Over the years the Oswal community has given to this land many outstanding personalities-those ranging from Millitary Commanders to Politicians who have strived to lead or serve the community or sect in the various fields in their own humble ways.One of such personalities,at present, is Chanchalmal Lodha has given his whole life to the service of the Oswal community.He has been working on a Research Project on 'Oswals' Origin and history for past 35 years. He had retired in the year 1992 and there after took to social work and research on oswal history.
He has been the Key person in the task of uniting all the Lodha families all over the world.He has since published four 'Lodha' (Oswal) Directories (1985,1992,1996, & 2002).
Further, on the request of Shri BhanwarLal jain (Choridia) of jalgaon, Shri Chanchalmal Lodha collected all the details of about 3000 families of Chordia and its sub gotras (Gadhia golechha,Parakh,Bhatnera,Buchha,Shravan Sukha,Rampuria etc.) from all over India for the publication of the Directory entitled Aaditynag Charadia and its sub-gotras.
He also published 'Jodhpur Jain Directory' and 'Jodhpur Oswal Directory' in 1998 and 2004 respectively.His another publication was 'Oswansh: Udhbhav and Vikas' part I in 1998. On the demand of the Oswals, he published 'Oswal vansh ki Kuldeviyan' in 2002 & 2004. He also constructed a website 'www.oswals.net' for the Oswal community in 1999. Recently he has released a Video C.D on the 'OswalVansh ki Kuldeviyan'.
This is the first time he is publishing a book in English with a view to giving inspiration and insight to the Oswals youth into the cult and culture of the community to which they belong. This book contains not only history of Oswal community but also the history of origin of almost 1000 gotras. It may be added that this is the only book in English language on the subject, having in it a lists of 3200 Oswals Gotras and containing around 20 'Family trees', besides having details of the life history or contribution of about 2000 Oswals of the present times and of yesteryears.